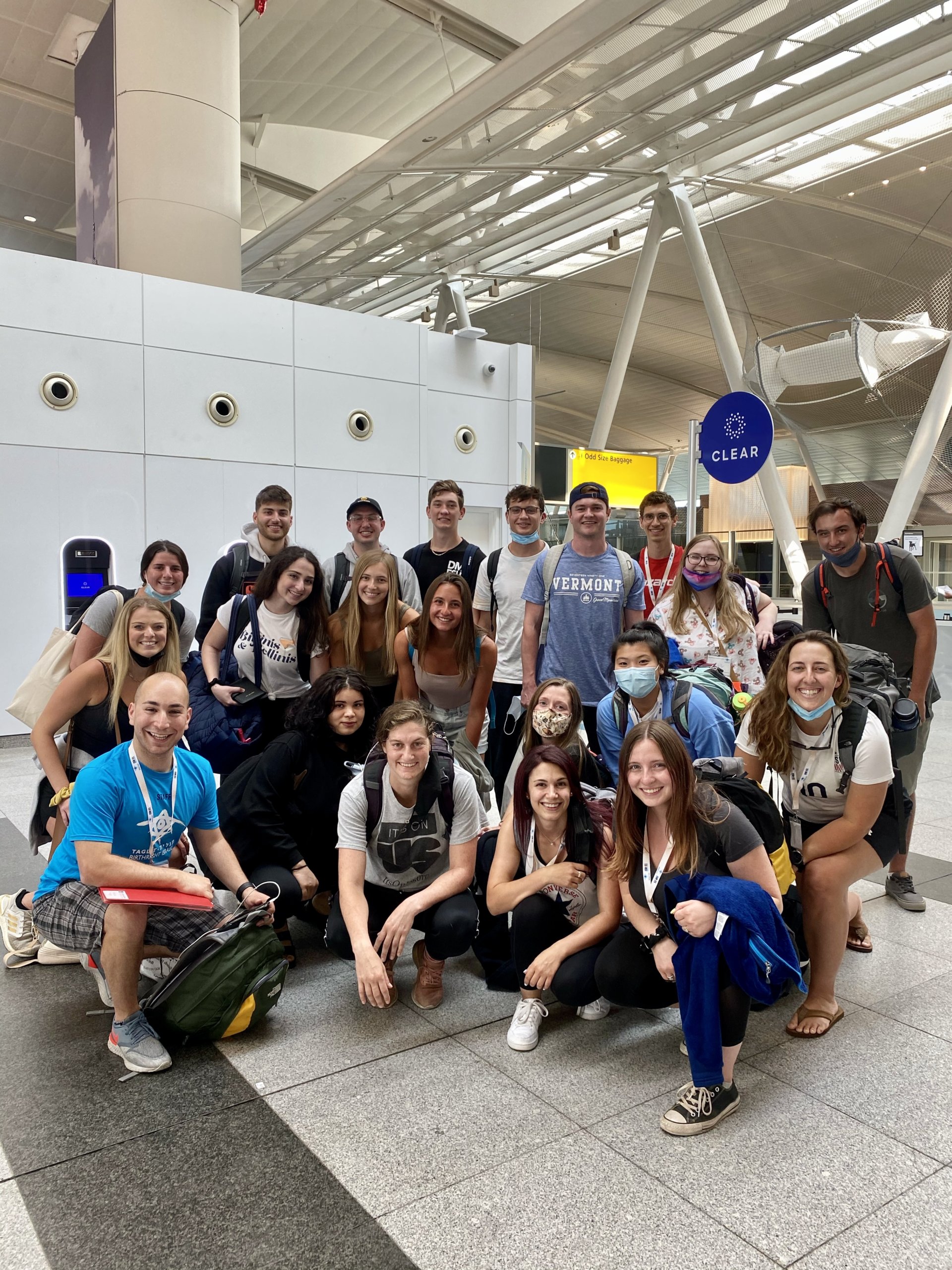 Hey, hey, friends, fam, and fans of Bus 474!
After our long journey to Israel, and fortunately, a very quick quarantine period, we kicked off our journey in Tiberias, located in northern Israel along the Sea of Galilee. The views were breath taking with soft winds, beautiful sunsets, and the fresh air…just look at our pictures! They speak a million words!
For our introduction circle, we began not only finding common ground, but also creating common ground too. We established individual and group goals, and discussed expectations for the trip to allow participants to make this trip their own. The circle concluded with a series of debates about today's hottest topics such as, "Is water wet?" and "Is ketchup w smoothie?" After a delicious dinner, we headed to bed to recover from the jet lag and prepare for our early start the following day.
We woke up bright eyed and bushy tailed and took off for Mount Arbel at 8am. Don't worry, we made sure sunscreen was on, hats were worn, and the playlist was ready to go for the bus ride. We were BUMPING! When we arrived at the mountain, we learned about the history of the Kinneret, headed to an outpost for Kodak moments, and began the trek. It's was EXTREME! We used ropes and rungs to help us down. The group crushed it.
Afterwards, we headed to the Jordan River, but of course, we stopped for lunch on the way. Did someone say Falafel? Yeah, they did. It was GREAT! We spent the afternoon rafting and swimming, well, actually, in splashing wars with each other, but also rafting. I'm still not sure there was a clear winner of the splash war but all were soaked, and refreshed from the sun.
We returned to the hotel for Shabbat, and although we thought about dressing up, we decided it was a casual evening. Kyle said the blessing over the Shabbat candles, Rachel and Brenda said the prayers for the wine, and Zoe said the blessing for the challah. We then explored personal values in small groups and through larger group reflection discussing democracy, diversity, equality, and security. We wrapped up with a group sing-along and it quickly became apparent we will need to carve out time in the schedule to audition for Israel's Got Talent or Eurovision.
We had a wonderful time sleeping in and recovering from the travel on Saturday morning for Shabbat, and then followed by going out for a refreshing swim at Shikmim beach (the Sea of Galilee.)
We then had a group lunch, followed by another round of passionate debates. Saturday's topics consisted of whether or not a hot dog is a sandwich, whether or not cereal is a soup, and if a straw has two holes or one.
To cool off from our intense debate session, we enjoyed some free time lounging at the hotel and swimming at the pool. To wrap up the day, we celebrated the closing of Shabbat with Havdallah. We engaged in a few more Jewish values and traditions activities, and of course ended the evening with another group sing-along.
Stayed tuned for more!
Best,
Alex and Kari
(Bus 474 North American Staffers)