IT'S SUMMER 2023 IN ISRAEL!
BIRTHRIGHT ISRAEL + ISRAEL OUTDOORS
Israel Outdoors is a leading organizer of fully funded Birthright Israel trips for eligible travelers, ages 18-26.
Travel with Israel Outdoors because our trips are fun, adventurous, and inspiring! Our approach is pluralistic and we encourage open-minded exploration all along the way. Through it all, you'll gain new friends as we discover the timeless beauty of Israel together.
You'll be re-directed to the Birthright Israel site

SMALL IN SIZE
MIGHTY IN ADVENTURE
World-changing historic sites, colorful Middle Eastern bazaars, stunning desert landscapes, mouth-watering Mediterranean cuisine, and so many amazing memories await!

Select from a range of travel experiences designed for all kinds of interests and schedules. Trip dates are confirmed through Winter 2022-23, and more options are coming soon.

Each trip is 7 or 10 days and covers your international flight, all accommodations, two meals daily, professional guiding, and touring admissions costs. Here's what you need to know to get on your way to Israel...
You'll be re-directed to the Birthright Israel site

With so many dates, departure cities, and trip types, we offer the choice you seek
You'll spend less time on the bus and more time on the go experiencing Israel with all your senses!
Because we're 100% pluralistic & independent, you'll take what you want from the experience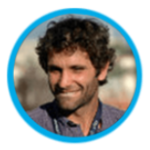 Take comfort knowing you're supported by a team who cares about your wellbeing like family.
You'll be re-directed to the Birthright Israel site

We know you'll love an Israel Outdoors trip. But don't just take our word. Check out these real reviews from our travelers...
I heard so much about how amazing this trip was but it exceeded expectations. Do yourself a favor and go, it's well worth it. - David
I spent a week bonding with a group of incredible people, witnessed & experienced sights like nothing I've seen before! - Wilson
I couldn't have asked for a better group of people to travel with. I learned so much & walked away with 40 new friends! - Kendall