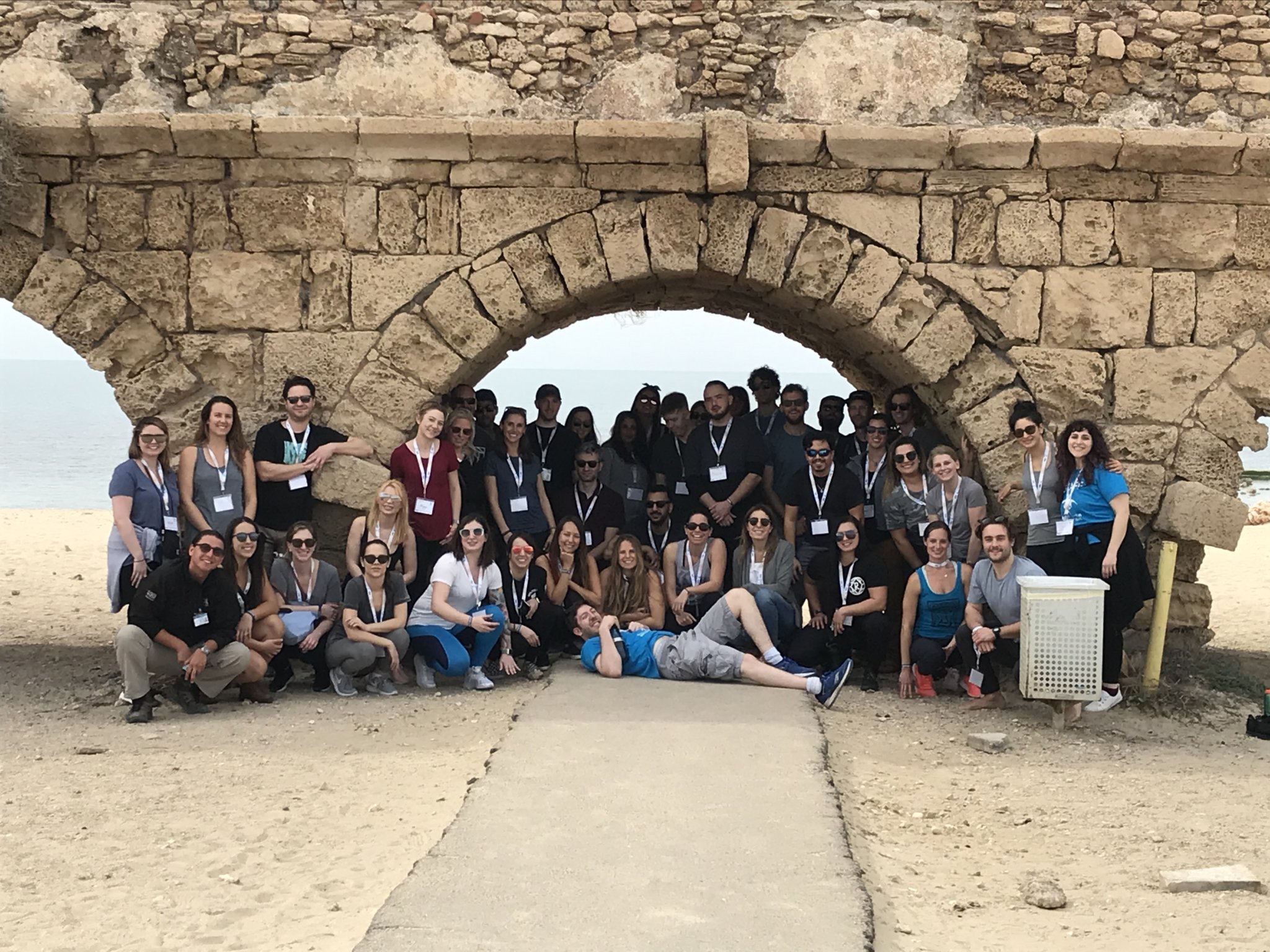 3.6.20: Hi there from bus 513/515!
Just wanted to give you an update on our first day!
We started the day meeting our Israeli's at the airport with surprise cupcakes! As our group mingled and got to know each other we spent a while at Cesearea for a welcome before making our way to Zikron Yakkov for lunch and a tour. By the time we got to La Perla hotel in Tiberias some of our group was traveling for over 24 hours! After dinner we did a great session where we arranged ourselves into a a map of the United States and Israel based on where we are from, also sharing an interesting fact about ourselves.