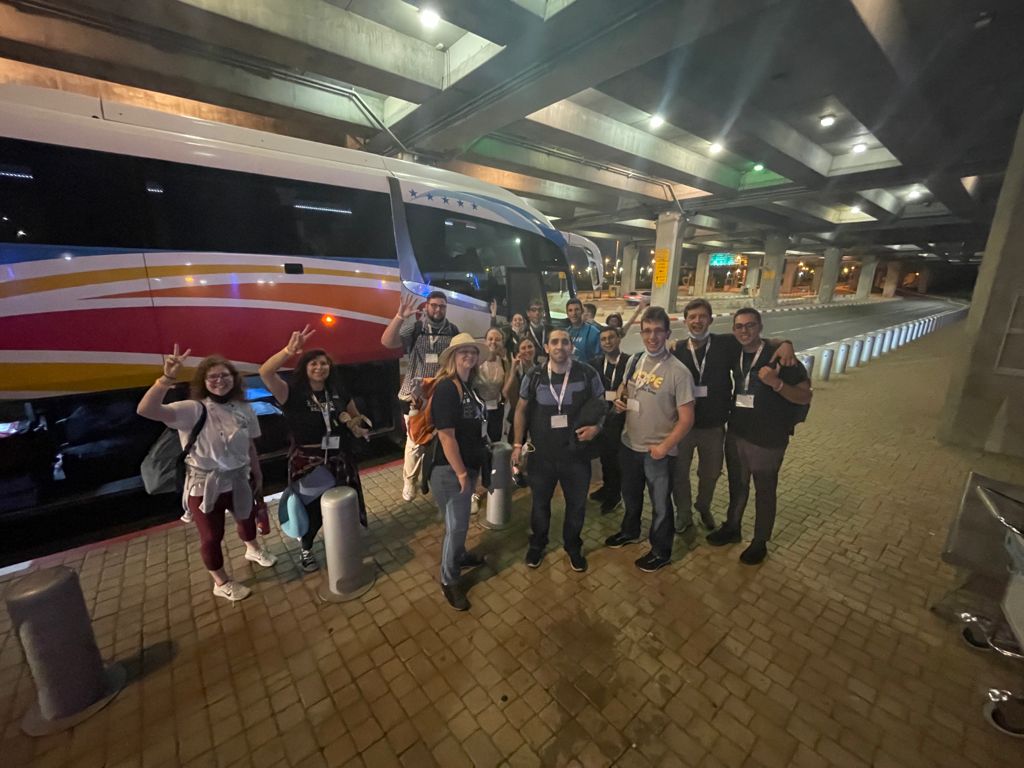 Hi,
Update from Bus151 in 🇮🇱
After a long flight, the group made it to Israel! We enjoyed some ice breaker activities to get to know the group at the airport and upon arrival in Israel.
We started with Covid PCR tests followed by dinner and some rest at a hotel in Tel Aviv.  While waiting for clearance to leave the hotel, we did some group bonding activities at the hotel before heading up north to Zikhron Ya'akov for a stop at a lookout, followed by free time and lunch in the village. Next, we headed to Outdoor Training, participating in several activities focused on team building and strategy culminated by a game of Tug Of War. We are heading up North to Manara Country Lodge and excited to continue with the activities.
Thanks,
Staff Cal & Mark