We just couldn't pass up the opportunity to share this post from Levi Strauss & Co's official corporate blog, featuring Israel Outdoors alumnus Will Roman and his unfortunate luggage fiasco. Disclaimer: while this certainly makes for a humorous post, we wish to point out that luggage issues and delays are extremely rare. 😀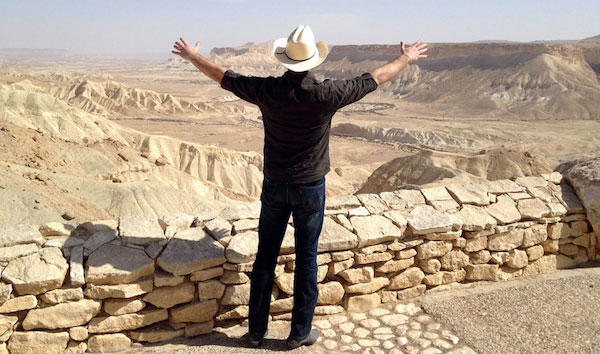 We love hearing from our consumers, whether they seek help or want to share a story. Will Roman recently contacted us about a trip he took where he went one way … and his luggage went another. Fortunately for him, he was wearing his Levi's® jeans. Here's his story:
In February, I went on an amazing Birthright trip to Israel. Birthright is a Jewish charity that sponsors ten-day heritage trips to Israel for those of Jewish descent. I joined a group of 40 other young adults for the adventure of a lifetime.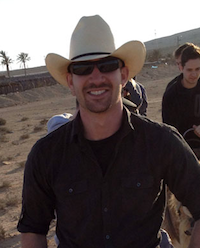 Before leaving on my journey, I bought a new pair of Levi's® 505® jeans for the excursion and wore them on the plane along with a cowboy hat and boots (I am Texan, after all). Upon landing, I discovered that the airline had lost my luggage. Not to worry, they assured me, my bag should arrive within a few hours.
I ended up not receiving my bag till the ninth night of my ten-day trip. Believe it or not, the airline had accidentely sent my bag to Hong Kong in the process.
To make matters more interesting, the first three days of the tour were spent in the Negev Desert. Far from any department stores or even markets where I could purchase new clothes, we hiked all day, rode camels, climbed through caves and camped with the nomadic Bedouin population.
All of this activity was done in my single pair of Levi's® — and they held up wonderfully. Not only did I remain comfortable, but the jeans stood up to the constant abuse and somehow stayed relatively clean in the process.
I've certainly learned that I don't need much to visit a foreign country. Give me a pair of Levi's®, a few clean shirts and socks, and I'm set to travel the world.