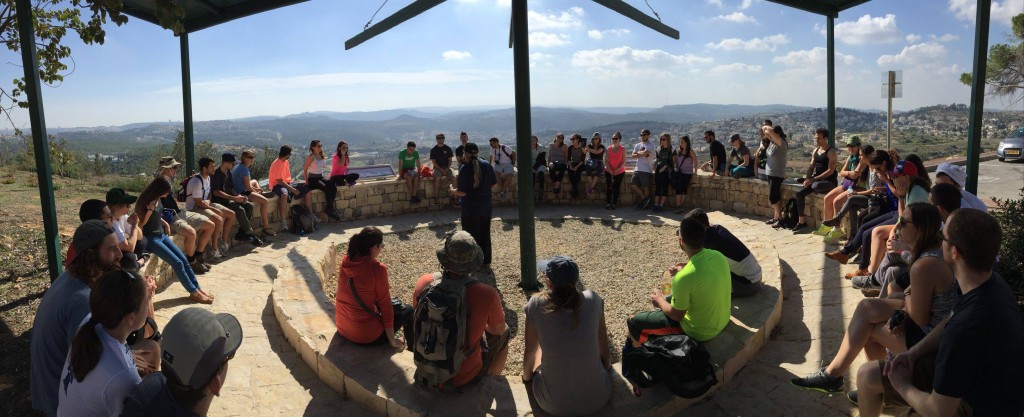 Shabbat was such a beautiful and relaxing experience for Israel Outdoors' Bus 288. We woke up and went for a walk to enjoy the cool weather. Our guide, Maxi, taught us about the edible plants along the way (wild asparagus, oak, etc.) and we stopped at a few lookout points.
After lunch, we had a few circle discussion groups. The first, a reflection about what we have learned over the past week, and the second, a discussion about the Holocaust in preparation for Yad Vashem. We then participated in a political seminar with a speaker who taught us about the history of Israel. It was certainly an educational day.
We finished the day with Havdallah, where we said goodbye to Shabbat and learned the various traditions (the songs, the Havdallah candle, bisamim (spices), and wine).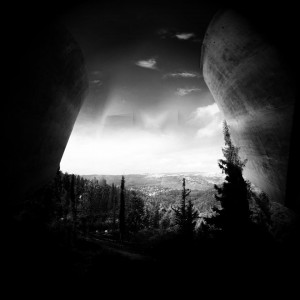 Today is the heavy emotional day of the trip. We woke up to a rainy day and headed to Yad Vashem, the Israeli Holocaust Museum. As we emerged from the museum, the sky cleared up and the sun warmed us back up.
We then visited Mt. Herzl, where we heard stories from our soldiers and staff. We paid our respect to Herzl, Rabin, Golda Meir, Hannah Szenes, Yoni Netanyahu, Michael Levin, and Max Steinberg (among others). We concluded with singing Hatikvah, the Israeli national anthem, with our entire group. This was the end of our time in Jerusalem. 
We drove south to Arad, where we will stay for just one night. We wake up at 4am tomorrow to hike up Masada before sunrise!
Update written by trip staffer Dana Sabghir. Photos taken by trip staffer Jeffrey Donenfeld and participant Eddie Levine.