We wanted to share with you an update from the Israel Outdoors Bus 454 as they continue their incredible 10 day journey in Israel! They enjoyed their first week, exploring northern Israel, Jerusalem, and the Negev desert.
Below is a great update from this afternoon written by their group leaders:
We just arrived in Tel Aviv after a great time in the desert. We camped, hiked Masada, lounged in the Dead Sea, slept in the Bedouin tents, and explored more of the desert this morning. We also had a blast with our Israeli peers, who we said good bye to this afternoon. We are all excited for a shower after such a packed and fun few days outside.
This evening, they will have a group night out to explore the nightlife of Tel Aviv! Tomorrow, they will learn about the formation of the State at Independence Hall, visit Rabin Square, and have time to relax at the beach. They will have dinner, as well as a relaxing evening, back at their hotel.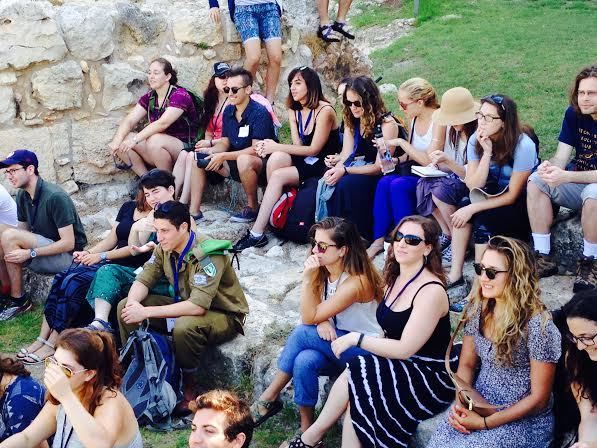 On Thursday, the group will being their final morning together by exploring Neve Tzedek, the first neighborhood to be built in Tel Aviv. Next, they will have time to shop and eat lunch at the outdoor Carmel Market. In the afternoon, they will visit the historic seaport neighborhood of Jaffa, eat dinner, and have a final reflective group discussion. In the evening, they will head to the airport, bringing an end to their incredible trip.