Shalom!
We've been having a great time in Israel! Since we last sent an update, we have visited Tzfat, a mystical city in the mountains, and met Avraham, a kabbalistic artist who told us about his work. In Tzfat we met our amazing Israeli participants! 8 Israeli soldiers and students joined our trip, and were quickly a part of our new family.
From Tzfat we headed to Jerusalem for shabbat! After a night out on Ben Yehuda street, Friday morning was spent touring the Old City of Jerusalem, where we walked through the Jewish and Armenian quarters and visited the Kotel. In the afternoon, we braved the busy shuk Machane Yehuda (an indoor/outdoor market) where we ate lunch and bought Shabbat treats. We brought in Shabbat with some beautiful singing and delicious food, and spent Saturday learning about Israel, hanging out with friends, and getting some very much needed rest.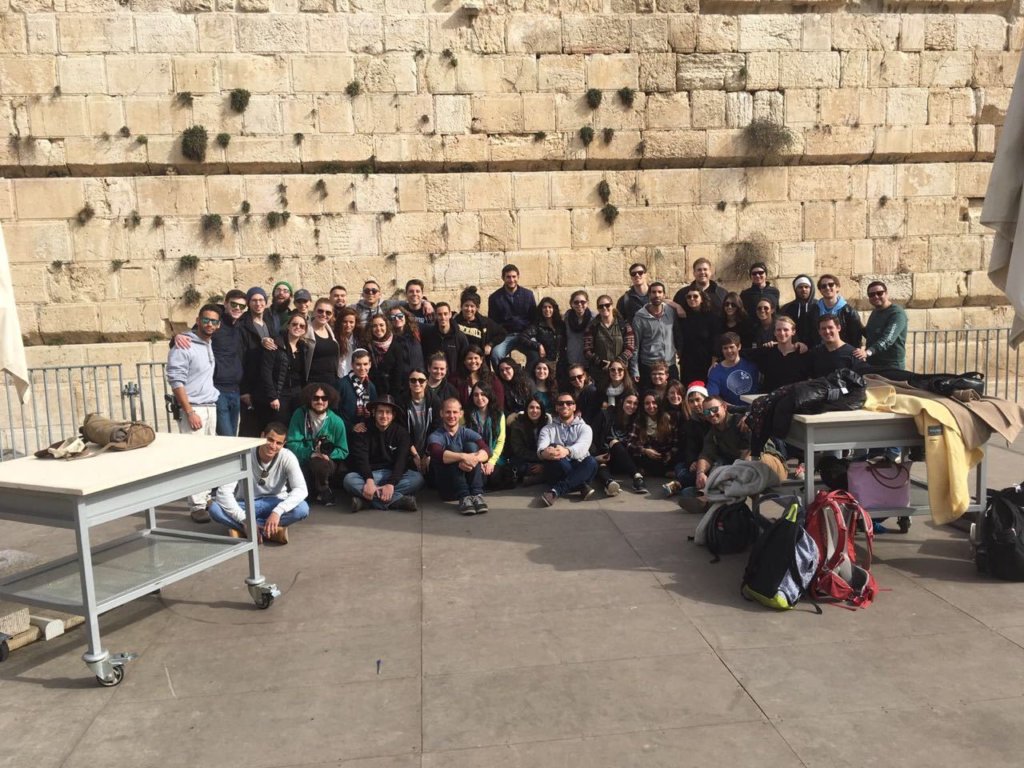 Sunday was an emotional day, with a visit to Har Herzl (the main military cemetery in Israel) and Yad Vashem, the Holocaust museum. We listened to our Israelis' stories about being in the military, and learned a lot about what it means to be a Jew living in Israel.
Sunday evening we drove to Arad, a city near Masada. By 5:15 am the next morning, we were on the bus to Masada, where we climbed up the mountain and learned the history of fortress, all while watching the sun rise. We also had a very emotional Bar and Bat Mitzvah ceremonies. 13 out of 42 participants chose to do their B'nai Mitzvot in one of the most special places for Judaism. Afterwards, we cooled off (froze) in the Dead Sea before making our way to the Bedouin tents. Upon arrival, we immediately mounted camels and trekked through the desert (thankfully only for about 15 minutes, not 40 years!)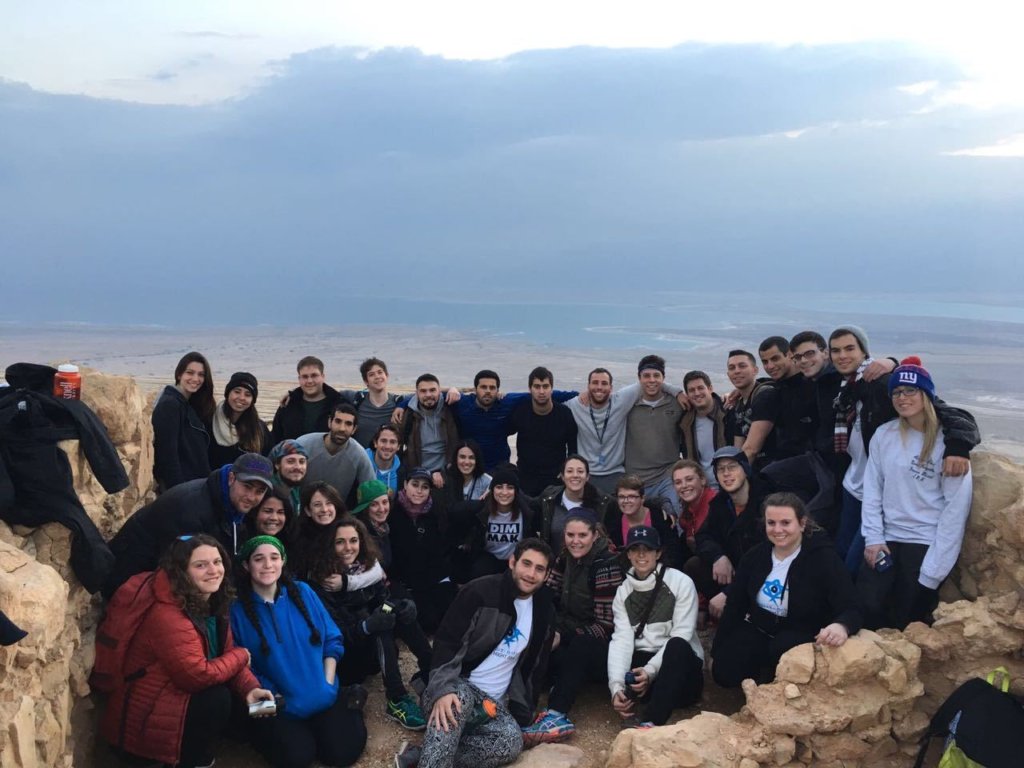 Today so far we have hiked through Ein Avdat and visited the grave of Ben Gurion. We will spend the next two and a half days in Tel Aviv, exploring the modern city and learning about the history of Israel.
Deborah and Henri