Check out the following update from Group TL-31-236.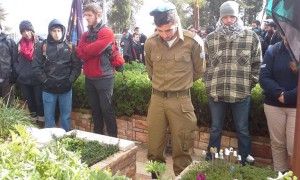 On Sunday, the group  toured Yad Vashem, the Holocaust museum, followed by Mt. Herzl, the national cemetery for military and dignitaries.  This day is always a very emotional day for the participants.  Yad Vashem is located at the bottom of a mountain in Jerusalem, representing that the Holocaust was the lowest point in Modern Jewish history.  Mt. Herzl, the cemetery, is located at the top of the hill representing the state of Israel and all of the amazing citizens who have served that country in many ways.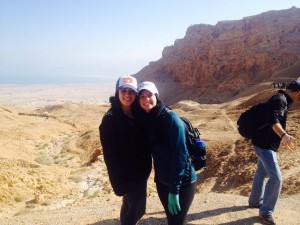 On Monday, the group started their day with an exciting hike up Masada. From the top, they saw an incredible view of the Negev desert and learned about the history of the mountain. Then, after walking the long trail down, they traveled to Ein Bokek Beach to float in the Dead Sea. After a fun and relaxing afternoon on the beach, the boarded the bus and departed further south to the city of Eilat. On their way, they stopped at a local Kibbutz to participate in a group bonding activity. Now, they are eating dinner at their hotel in Eilat. Later, they will enjoy an exciting group night out in the city.
Today, the group experienced Eilat. They went on a challenging but beautiful hike up Mount Tzfahot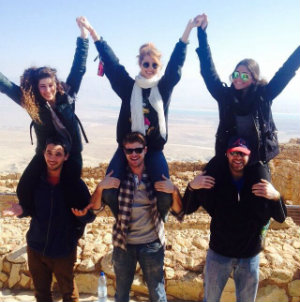 followed by snorkeling in the Red Sea to see the incredible marine life below the water's surface. They'll head back into the desert later in the day to spend a night sleeping in the Bedouin Tents.  Once they arrive at the tents, they'll attend a fascinating presentation on Bedouin culture, enjoy an authentic Bedouin style dinner, and finish the night relaxing around a campfire.
Wednesday, the group will start their final day with a much awaited camel ride! They'll hike another breathtaking trail in Ein Ovdat and visit Sde Boker, the grave site of Israel's first Prime Minister, David Ben Gurion. At the end of the day, they'll head to Tel Aviv to end the trip. They will have a closing dinner and wrap up session to reflect on their time spent in Israel, before heading to the airport to catch their flight home. The group will return to the States on Thursday, bringing with them memories to last a lifetime.