Recently, Haaretz Newpaper published an article of 6 Birthright participants recanting their experiences in Israel and reflecting on the effects the trip had on their lives. Two of these six are Israel Outdoors alum! Check out the full article.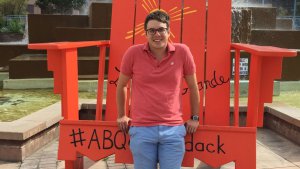 Name: Benjamin Rossi
Age: 27
From: Chicago, Illinois
Resides now: Notre Dame, Indiana
Occupation: PhD Student in Philosophy
Birthright trip: Israel Outdoors, June 2013
Religious affiliation: "Agnostic. Not observant."
Before going to Israel on Birthright, I was reflexively more critical of Israel than I am now. That's probably a function of my upbringing. My mother is a secular Jew – her father was opposed to Israel's creation and she is very anti-Israel. My father is an atheist – there hasn't been much religion on his side for a long time, but they're Italian ethnically, so at some point they were Catholic.
My mother wasn't happy that I was going on Birthright. She thought I'd come back a Zionist. And I did – to some extent. I felt the trip took an extremely anti-intellectual line with us, so I returned home wanting to know more. I read dozens of books about Israel's history and its most pressing political issues.
read more: http://www.haaretz.com/jewish/features/1.684651