Israel Outdoors is proud to have some of the best Israeli tour guides that Israel has to offer. We asked tour guide Shimon Edrey to tell us a little more about himself.  See below for more information about Shimi and don't forget to check out the rest of our fantastic tour guides and our Israel Outdoors team!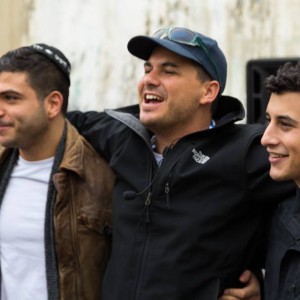 Where are you from?
I was born in Jerusalem, raised most of my life in Efrat which is located in between Jerusalem and Hebron.
Where do you live currently?
I live in a small and interesting community called Eliav, 20 minutes from Kiriat Gat in the Negev in Southern Israel. It is a community which integrates religious and non-religious people all together in a open and pluralist atmosphere, Today we have about 40 families, and we keep growing. 

What did you do before you became a tour guide?
My undergraduate degree is in education, and that was my job before I became a tour guide. I was mostly teaching Israel Studies and enjoyed introducing my students to the land of Israel. I've also worked at the Jewish Agency in Argentina as a Shaliach, emissary, to help local Jews come to Israel, and managed the local youth movement. 

How many Israel Outdoors trips have you guided so far?
I've been guiding with Israel Outdoors since 2006, and have led lots of different groups from many countries in the world. Israel outdoors Birthright groups are my favorite (thanks Shimi!).

What was your absolute favorite moment/experience while guiding an Israel Outdoors trip?
I would say sleeping under the stars outside of Eilat and seeing the amazed reactions of the participants watching the sunrise over the Red Sea.

Is there a site that you just can't get enough of?
The Kotel – Western Wall. I always feel grateful for the opportunity to be there so often.

What is your pet peeve on a trip?
My pet peeve is definitely people who listen to loud music on hikes. I mean, finally you have the opportunity to disconnect from technology and get to see and hear some nature so come on, really?!

Favorite thing to do when not on a trip (Hobbies? Vices? Favorite TV shows? etc.)?
I just love finding a new spring all by myself, going for a swim there and having a strong Turkish coffee… I also love books and good action movies.