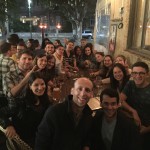 TL-31-288 woke up to a gorgeous view of the Mediterranean Sea from their hotel in Netanya (25km north of Tel Aviv). They were all really excited to explore Tel Aviv. After getting a taste of Rothschild Blvd at an outdoor cafe called Polly last night, they couldn't wait to see more.
They began their day at Rabin Square, where they were met by their "mifgash" of eight Israeli soldiers. Together they learned about Yitzhak Rabin, his assassination, and the Israeli peace process.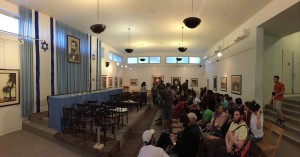 After that, they visited Independence Hall and learned about the history of Tel Aviv and the historic founding of Israel.They then walked down Allenby Street and Nachalat Binyamin toward Shuk HaCarmel, a large outdoor market in central Tel Aviv.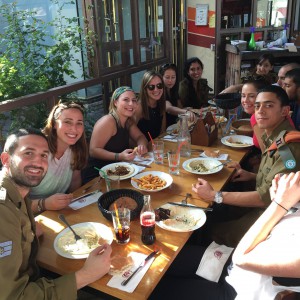 They had a couple of hours to explore the market, Shenkin Street, King George Street, and the area surrounding Star of David square. It was really fascinating to see the dichotomy between mystical Tzfat yesterday and ultra-modern Tel Aviv today.
They are now on their way to kibbutz Ma'ale HaChamisha just outside of Jerusalem. They can't wait to spend the weekend in Israel's capital!
See some photos below from mifgash – when the group met their Israeli peers!