Here at Israel Outdoors, we love hearing our trips described as "life changing." For many of us, the experience of traveling to Israel for the first time ever (or perhaps just for the first time with our peers) on Taglit-Birthright Israel is an opportunity to make lots of new friends. In some cases, the magic of Birthright results in something more than friendship. We were delighted to hear from Jessica Bay Blyweiss and Brian Graber, two Israel Outdoors participants from Winter/Spring 2011, who left Israel with much more than they expected.     
Brian writes…
In January of 2011 at JFK International Airport on our way to Israel, I met someone on my trip who I immediately thought I disliked. As it turns out, we're getting married next April. It was the 3rd time I had applied to Israel Outdoors and finally I was gifted a spot on a trip. Jessica only had to apply once, but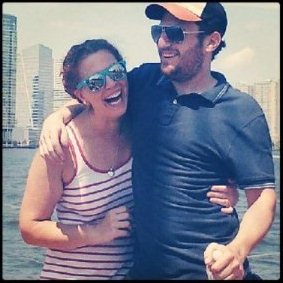 clearly she's a lucky girl.
Everyone from the Birthright organization will tell you to keep an open mind on your trip because they want you to love Israel and see what it has to offer. But let's be real, they'd also love for you to go home and make little Jewish babies. I had no expectations on that front, but sometimes the best things in life catch you off-guard. Over the 10 day trip our connection grew stronger; and we started sitting next to each other on the bus, eating, shopping, hiking and napping together. Even though she lived in New York and I lived in the great city of Washington D.C., we decided to go for it.
Our trip provided us an opportunity to get away from the world we knew to explore Israel, new people and ourselves. We are very fortunate to have found each other at such a special time and in such a wonderful place.  
Just keep an open mind, and know that the free honeymoon is a myth!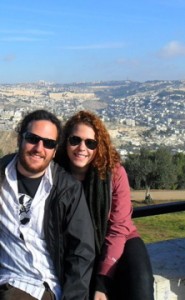 From all of us at Israel Outdoors…MAZEL TOV!
Jessica Bay Blyweiss and Brian Graber
TL-23-355 (Winter/Spring 2012-13)