Check out more information about our Israel Pathways program Israel Teaching Fellows by alumna Lenea Schwartz.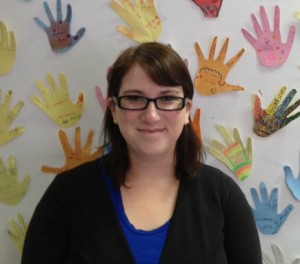 My name is Lenea Schwartz. I grew up in San Diego and later attended CSU Sacramento – I graduated with a double major in political science and social science in May, 2011. I was welcomed by a vibrant and friendly close knit Jewish community in Sacramento, which fueled my passion for Judaism and my support for Israel. As a result, I decided to accept a once in a lifetime opportunity to teach English for 10 months in Israel through Israel Teaching Fellows with Israel Pathways, a MASA organizer.
MASA (which means journey in Hebrew) offers young adults life-changing gap year, study abroad, post-college, and volunteer experiences in Israel. MASA Israel is a joint project between the Israeli government and the Jewish Agency for Israel. My main project was to teach English in a low socio-economic elementary school in the city of Netanya. I'd be lying if I didn't say the first few months were rocky at best: I really questioned this semi-insane decision I'd made. I remember thinking, "who just up and decides to move to Israel for a year?" It is kind of a crazy thing to do! But it turned out to be one of the best decisions I have ever made.
After the initial shock wore off, I really started to explore Israel and the wonderful people who call this incredible country home! I spent Hanukkah in Eilat, Pesach in Jerusalem, Yom Kippur and Rosh Hashanah in Tel Aviv, many Shabbatot (Sabbaths) in Kiryat Shmona, Jerusalem, Ranaana, Netanya, Tel Aviv, and etc… Through Israel Pathways, I was able to participate in some truly incredible projects including iEngage with the Shalom Hartman Institute, which taught us about engaging our communities with Israel; various conferences on a variety of subjects, including the history of Israel, leadership, and security and diplomacy; and through the Ministry of Foreign Affairs I participated in the Young Jewish Diplomatic Fellowship Program, where we learned all about Israel's international relations efforts. I even had the once in a lifetime opportunity to go on a Poland Delegation sponsored by MASA and JAFI to discover my roots and learn about the Holocaust in a very real and personal way.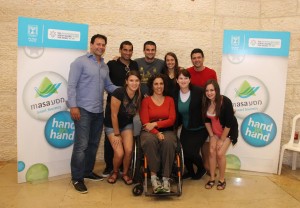 Along with teaching English with some truly amazing young kids, I really bonded with many of the wonderful teachers. Many of them invited my teaching partner and me to their homes for the hagim (holidays) and for Shabbatot. Another aspect of our program was volunteering and I had the incredible opportunity to work each week at INTRA (Israel National Therapeutic Riding Association), which focused on adults and children with mental and physical disabilities through horseback riding. It was by far one of the most inspiring and moving experiences of my life!
As a result of exploring the country, making friends, and participating in all of these wonderful opportunities, my love for Israel increased and I realized leaving Israel after this year was probably not an option anymore. After a lot of thinking, and talking with family and friends, I decided to make Aliyah. I now call Jerusalem home! I am enrolled in an Ulpan (an intensive Hebrew course) and I hope to pursue my master's degree in political science in the next couple of years. I don't know where I will be for the rest of my life but I do know that right now, Jerusalem is my home.