Thanks to group leader Shosh Silberstein for sending the following update from Israel Outdoors Bus TL-32-281, Detroit Community Trip:
On Wednesday we went on a Banias hike in the Golan Heights. We had a great time hiking and checking out a gorgeous waterfall.  We learned about Israel's water system, and how a country in the middle of a desert manages to provide ware for its citizens.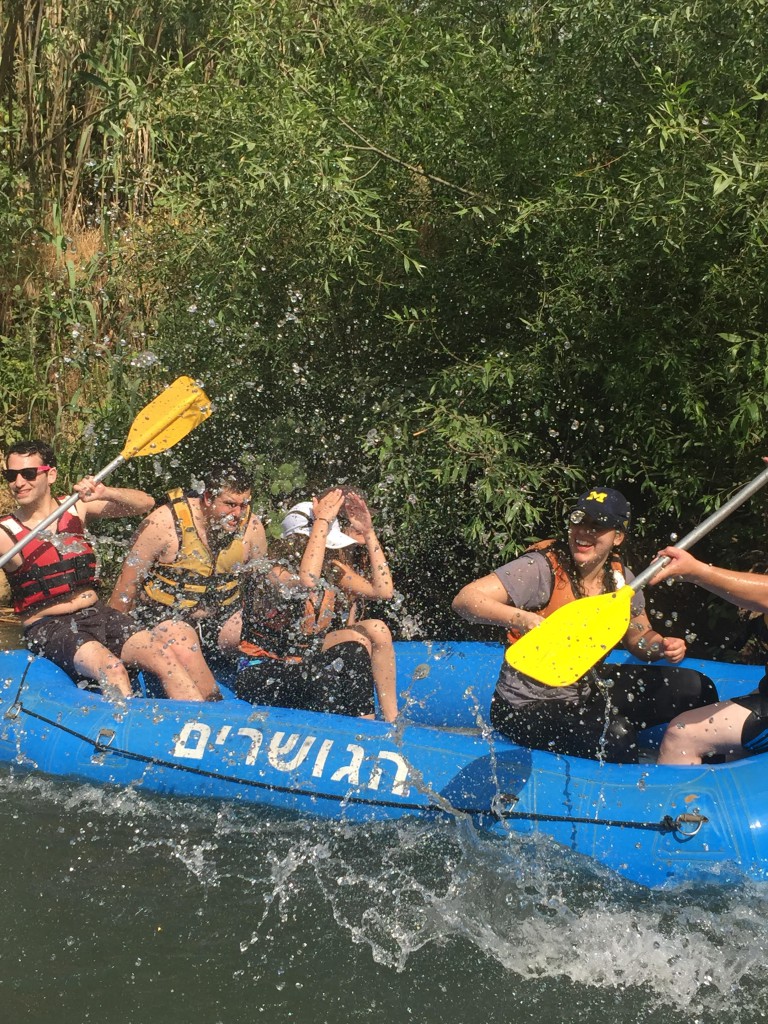 After the hike we went  rafting on the Jordan River!  It was a beautiful day out and occasionally I have to admit "rafting" might have devolved into a bit of a splash fight, but we all had a blast.  Our next stop was Chamei Tveria, the Tiberius Hot Springs.  Relaxing in the water from natural outdoor hot springs near the Kinneret (Sea if Galillee) was just what the group needed after our intense rafting, and from there it was only a 5 minute walk back to our hotel.
After a lovely dinner in our hotel, we had a program led by Eviatar Baksis & Gabe Neistein unpacking the relationship between US and Israel and participants thought about and provided their own definitions for the relationship.  It was the perfect preparation for our Partnership Day!
THURSDAY, DAY 3: PARTNERSHIP DAY!!
One of the highlights of every Detroit Community Birthright trip is our Partnership Day, where we get to spend a full day in Detroit's Partnership Region in the Central Galilee experiencing local life in Israel and learning about our Home Away From Home!  We began the morning in Zippori National Park where we met Partnership and Federation staff, Eti Oren, Yoav Raban and Miryam Rosenzweig.  Our tour educator Shai Goren gave us a wonderful tour of Zippori, an ancient Roman and Talmudic-era city.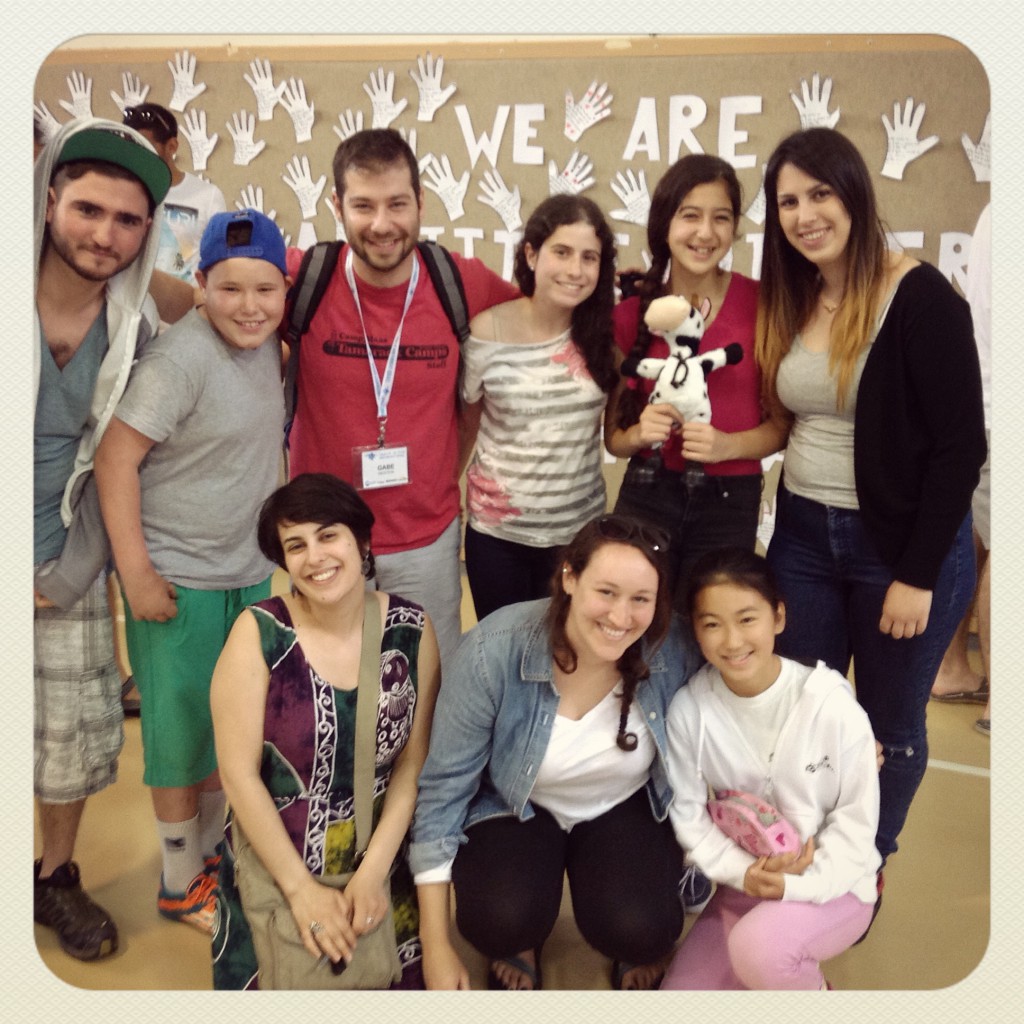 Next stop was Nofim Elementary School in Migdal HaEmek.  We learned about the fabulous English Program and had a chance to meet some great Israeli kids. We learned about their lives, and had a chance to dance with them to some fun Israeli music.  Eviatar is from Migdal HaEmek, so after the school he took us on a great bus tour of his city.
We had lunch at a local Kibbutz dinning hall,  where we were joined by some of the Israeli participants from the past December Detroit community birthright trip and the upcoming June trip, who will all be in Detroit in August. We then broke up into groups to tour 3 different Kibbutzim in the Partnership region, to learn more about what life on a Kibbutz is like.  From there we went to an archery program and learned how to shoot bows and arrows and channeled our inner Katniss (from "Hunger Games").
After that we broke up into small groups and went with our Israelis into their homes for a home hospitality dinner.  Everyone had an incredible time, and came away from the experience with a deeper understanding of the Partnership, sense of community, and a knowledge that they always have this Home Away From Home.
 FRIDAY, DAY 4
We're just getting to Jerusalem now so I'm running out of time to write this update!  So real quickly let me update you on today.  We spent this morning in the holy Tzfat.  We toured a synagogue, local sites, and heard from a kabbalistic artist named Avraham Loewenthal who lives in Tzfat but is originally from Detroit!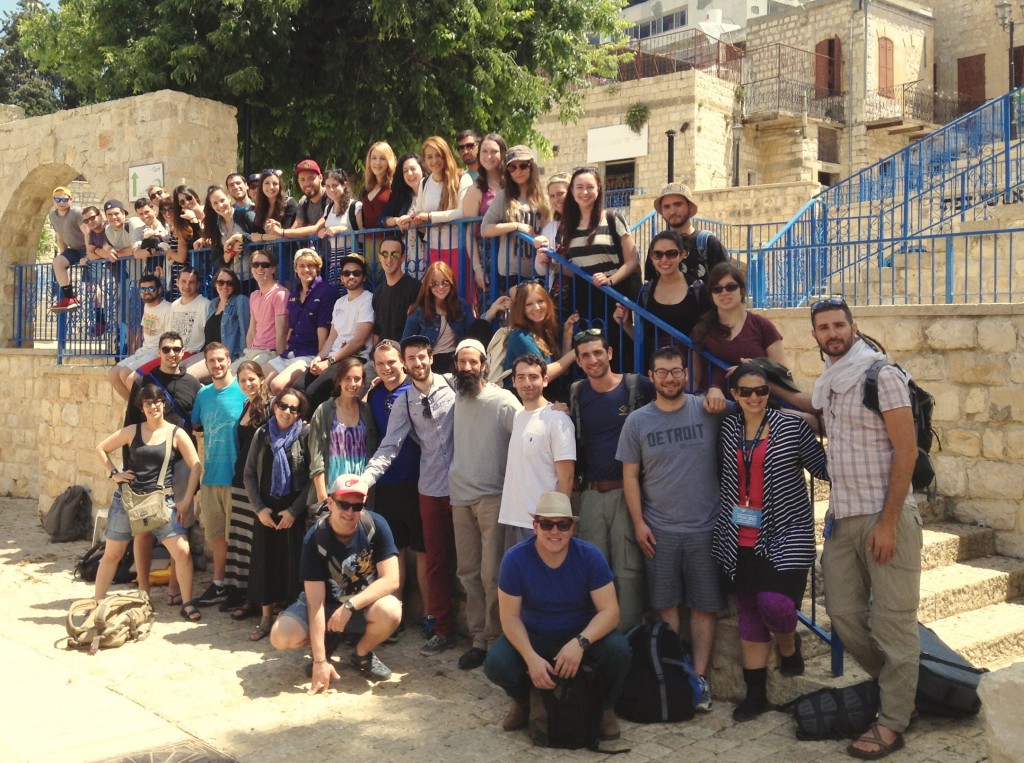 After time in Tzfat for some shopping and delicious lunch options, w got on the bus to head down to Jerusalem.  On the way we stopped at a monument for a great Zionist and one of the founders of the Jewish defense organizations Bar Giora and Hashomer Alexender Zaid, who also was the great great uncle of one of our participants!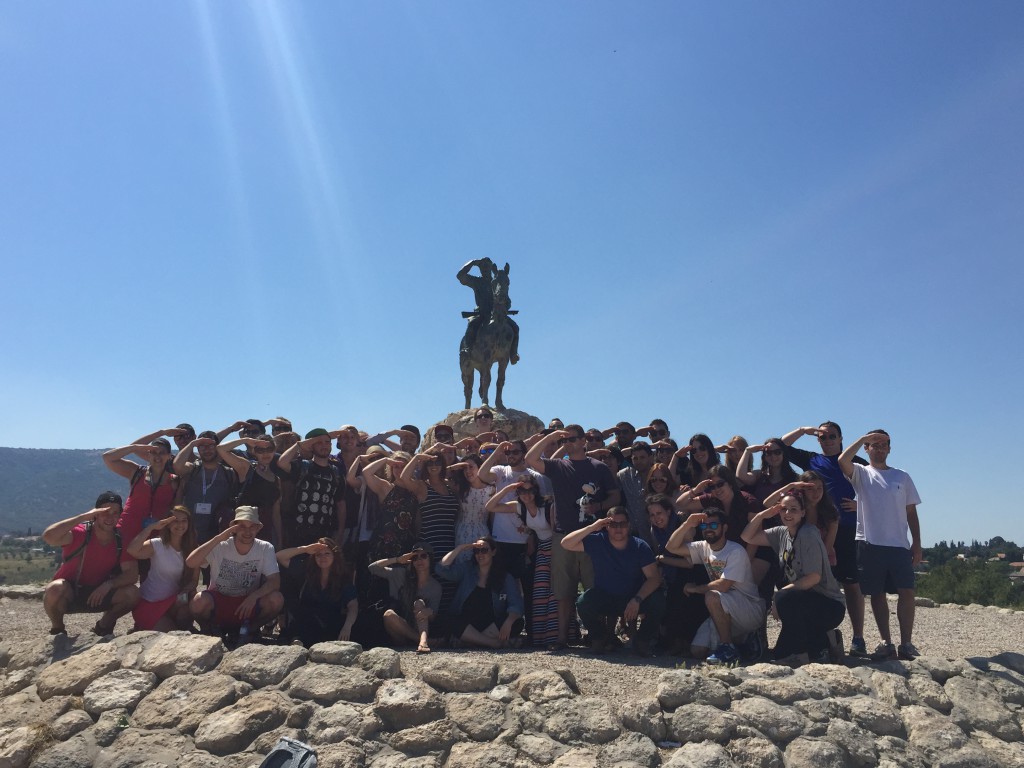 Now we're in Jerusalem checking in to our hotel, Jerusalem Gold, and getting ready for a fabulous Shabbat including a trip tonight to the Kotel,bathe Westen Wall!