Here at Israel Outdoors we love to hear about what our alumni are up to. Rachel B. participated in a free Birthright Israel trip with Israel Outdoors this past fall. She also represented the US as a gymnast in the Maccabbiah Games.

Where are you from?
I grew up and currently live in Orlando, Florida.
How long have you been a gymnast?
I competed nationally and internationally for 10 years.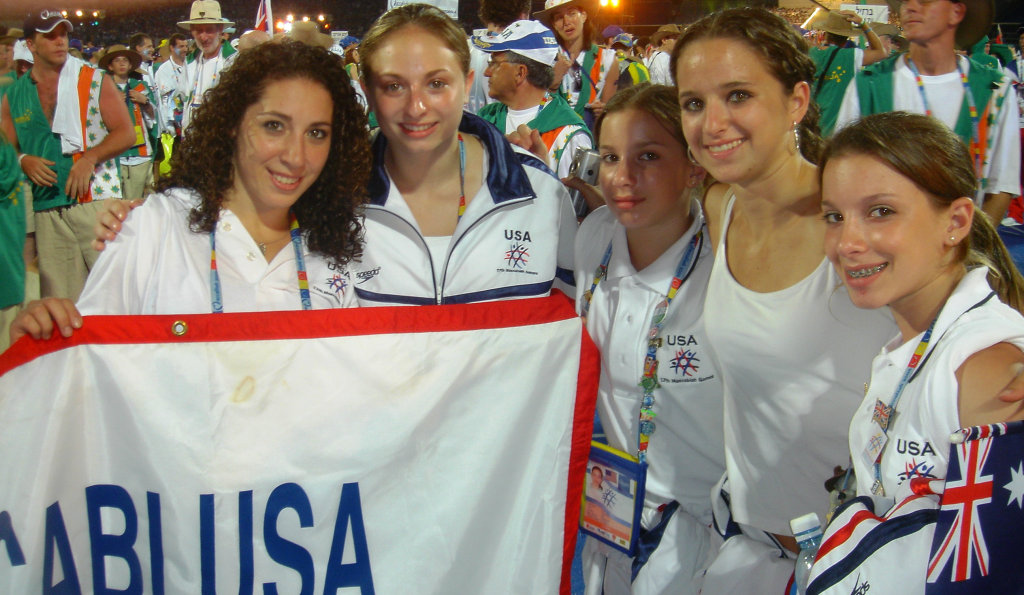 What is your favorite gymnastics story?
Competing in the 2005 Maccabiah Games was hands down the coolest experience that I had during my gymnastics career. My twin sister and I were too young to try out for Juniors, so we had to get special approval to try out for the Open level. We both made the team! Fun fact- we are the youngest participants to ever compete in the Maccabiah Games in Israel. So it was very neat to share that experience with my sister, Elyse, and to compete against the Israeli national team and other elite gymnasts from around the world. We got a silver medal in the team competition (Open Womens Gymnastics)! I got a silver medal in balance beam finals.
What was it like representing the USA at the Maccabiah Games??
Representing Team USA was amazing!! I was very fortunate to meet and train with so many talented athletes and coaches. The opening ceremony was pretty surreal. It was an incredible feeling to be in the stadium surrounded by Jews from all over the world.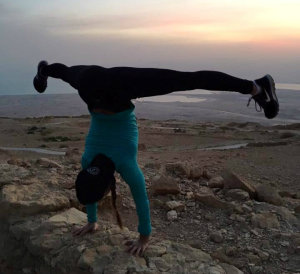 Why did you decide to go on an Israel Outdoors trip?
I love nature and outdoor activities, so Israel Outdoors seemed like a perfect fit.

What was your favorite part of your Israel Outdoors Trip?
Our group was awesome! We had a lot of fun on the 5AM bus ride to Masada- blasting music, flashing headlamps and lights, singing and dancing the whole way there.