Here at Israel Outdoors we are always interested in finding out more about our participants and learning about the interesting things that they do. Justin Sandler attended a free Taglit-Birthright Israel trip with Israel Outdoors in December of 2013, and shares with us his experiences running an environmental business.  Thanks for sharing Justin!
Where are you from?
I am from Gloucester, MA and still live there.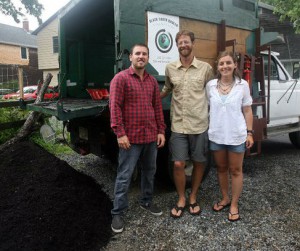 What is Black Earth Compost?
Black Earth Compost is a business that picks up compostable waste from residents, restaurants, schools, hospitals, etc and takes it to local farms where we turn it into compost (via solar powered aerated piles) for use on the farm and retail. The idea came from the founder, my friend Conor, when he lived out in Seattle where everyone composts. He came back here, started it, and 3 months later I became a partner. This is our 4th year and last year we diverted about 1 million pounds of compostable waste away from the landfills and are looking to triple capacity this year. Massachusetts just passed a ban on landfilling compostables! We are moving forward and now working with the city of Salem, MA to do city-wide residential pickups starting in April.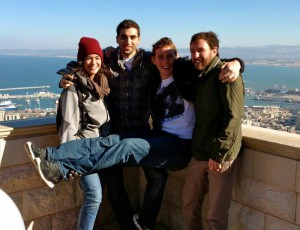 What was your favorite part of your Israel Outdoors trip?
Going on the trip was a no-brainer. It sounded amazing and was. Israel is scenically, historically, and culturally amazing. It was really a visceral experience. My favorite part of the trip was walking through the markets in Jerusalem. They were busy,chaotic, loud and a constant buzz of vendors yelling "BANANAS" on seemingly every corner. I really got lost in it. It was a wonderful blur. I am very thankful that there is such a foundation that provides this gift. I am so grateful to have met everyone.