FLIGHT INFORMATION  |  FLIGHT EXTENSIONS

You may find that you have enjoyed your time in Israel so much that you want to extend your stay.  Perhaps you are planning to meet up with friends or family after your Israel Outdoors experience is over.  We totally get it – and we've got information to help you get it done!
Keep in mind, in order to extend you must be eligible for a Green Pass. Learn More
How to Extend
In most cases, you can extend your ticket either before you depart or after you arrive in Israel. Extensions prior to departure can only be handled by Gil Travel, Birthright Israel's official travel agency. Be sure to allow plenty of time for your extension request to be arranged by Gil Travel. Most extension requests must be submitted at least 7-10 business days before departure. Although some airlines permit flight extensions to be made in Israel, it can be a time consuming process, and seats are limited. Some airlines DO NOT permit extensions once in Israel at all.
Here are some tips for planning your extension:
Plan ahead (we mean it!)
Your group flight ticket can be extended, but some airlines limit how many tickets can be extended in the group, and availability for date changes can become very limited or even non-existent during peak summer and winter holiday seasons.
Keep it simple
You will be flying on a group ticket, which means you can only change the date of the return, you can't change the route on the ticket to include another destination. Sorry, you also won't be allowed to extend your ticket on the frontend and meet the group in Israel.
Pay attention to your airline
Each airline has different rules in terms of how long a ticket can be extended for and what it will cost you.
It's not over till it's over
While we encourage extensions, you must participate in the entire Israel Outdoors trip right until we return to the airport at the end. No exceptions to this Birthright Israel rule.
Forfeiting your return ticket?
You do have the option of forfeiting your return ticket and making your own travel plans home, but you must notify us in advance to avoid losing your $250 deposit (read on).
You're on your own!
If you extend your stay in Israel you will no longer be under our supervision or responsibility once the Birthright Israel trip is over.
FORFEITING YOUR RETURN FLIGHT

If you will not be using your return ticket at all, you should formally forfeit your return ticket.  To do so, you must notify us in advance. Failure to do so will result in a loss of your $250 deposit. To forfeit the return flight before the trip, email
[email protected]
with the subject "Return Flight Forfeit." If you decide to forfeit your return flight during the trip, notify the airline at least 24 hours in advance to avoid losing your deposit.
NOTE: Forfeiting your return flight is different than extending your return flight.  By requesting a return flight forfeit, you are canceling your return flight altogether and will be responsible for arranging your own flight home from Israel.
---
Airline Extension Policies

Aeroflot Airlines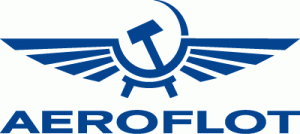 Luggage Information
Maximum stay is 3 months
Extensions must be confirmed more than 15 days prior to departure. NO requests within 15 days of departure date will be honored.
Cost of extension prior to departure is $340 subject to availability in the same class of service
Cost of an extension once in Israel is $250 subject to the seat availability in the same class/code fare of service an upsell is not permitted once in Israel. Requires minimum of 72 hours prior to return date to confirm the change request.
Once in Israel contact the handling agent – CL AL Aviation for all changes:

CL AL Aviation 03-521-4222
Hours of operation: Sunday – Thursday: 9:30am – 5:30pm
Do not call Aeroflot directly as they cannot assist
Air Canada

Luggage Information
Maximum stay is 3 months
Extensions valid only for flights AC081/AC083
Cost of extension prior to departure is $390 subject to availability in the same class/ code fare of service. If the original class/code fare is not available, the difference to the next higher airfare may apply plus fee of USD 390.00.
Cost of an extension once in Israel is $300. If the original class/code fare is not available, the difference to the next higher airfare may apply plus fee of USD 300.00
Once in Israel, the participant must contact Air Canada at least one business day prior to confirmed return date to process the request. Exception: changes for departures scheduled for Sunday from Israel must be completed by Thursday before. Contact Air Canada in Tel Aviv directly:

03-607-2111 (Hours of operation: Sunday – Thursday: 8:30am – 5:00pm)
Air France
Maximum stay is 3 months
Cost of extension prior to departure is $240 subject to availability in the same class/ code fare of service. If the original class/code fare is not available, the difference to the next higher airfare may apply plus fee of $240.
Extensions once in Israel are not permitted
Austrian Airlines

Luggage Information
Limited number of extensions permitted per group
Maximum stay is 3 months
Cost of extension prior to departure is $140 subject to availability in the same class/code fare of service. If the original class/code fare is not available, the difference to the next higher airfare may apply plus fee of $140.
Cost of an extension once in Israel is $150 subject to availability in the same class/code fare of service
Once in Israel, the participant must contact Austrian Airlines directly for all changes:

Austrian Airlines reservations office in Tel Aviv 03-905-8049
Hours of operation: Sunday – Thursday, 9am – 5pm
Brussels Airlines
Limited number of extensions per group
Maximum stay 3 months
Cost for extensions prior to departure is $90 subject to seat availability in the same class/ code fare of service. If the original class/code fare is not available the difference to the next higher airfare may apply plus a fee of $90.
Cost of an extension once in Israel is $75 subject to seat availability. If the original class/code fare is not available, the difference to the next higher airfare may apply plus a fee of $75.00.
Once in Israel, the extension must be made more than 5 business days prior to the group's original return date. Contact Brussels Airlines directly for all changes:

Email 

[email protected]

or call 03-513-5629
Hours of operation Sunday – Thursday, 10am – 1pm
Delta Air Lines

Luggage Information
Maximum stay 3 months
Extension processed more than 30 days prior to departure in the same class of service cost $90. Extensions requested within 30 days of departure cost $240 subject to seat availability in the same class/code fare of service. If original class/code fare is not available and a higher airfare is available, the fee is $240 plus the difference to the next class code/fare.
Change of return date once in Israel is $150 subject to seat availability in the same class/code fare of service. If original class/code fare is not available and a higher airfare is available, the fee is $150 plus the difference to the next class code/fare.
Once in Israel, contact Delta directly for all changes:

Delta Airlines reservations center in Tel Aviv 03-513-8000 Ext 3
Hours of operation Sunday – Thursday, 9am – 5pm
El Al Israel Airlines
Luggage Information
Maximum stay is 3 months
Cost of extension prior to departure is a minimum of $165, subject to seat availability in the same class/code fare of service. If the original class code/fare is not available and a higher airfare is available, fee is difference in airfare plus $90.
Change of return date once in Israel is $50 service fee for a seat in the same class/code fare of service. If the same class/code fare in economy is not available, then the charge will be the service fee of $50 plus the difference to the next available seat in economy.

Once in Israel contact EL AL directly:
Contact for EL AL in Tel Aviv:

24 hours call center: 03-9771111

OR contact EL AL via WhatsApp:
WhatsApp message to 03-9771111

send 1st with number 15686
send 2nd message with passenger name (Last name/first name), e-ticket number or PNR, desired return date and phone number to be reached at.

OR connect via Facebook at https://m.facebook.com/ELALAirlinesIL/
Iberia Airlines

Luggage Information
Maximum stay is 3 months
Cost of extension prior to departure is $290 subject to availability in the same class/code fare of service
Cost of an extension once in Israel is $215 and subject to seat availability in the same class/code fare of service
Once in Israel contact Iberia Airlines at least 3 business days prior to departure, by email or phone:

180-934-4538 OPTION 2 (Sun-Thurs 9am-5pm)
LOT Polish Airlines
Limited number of extensions permitted per group
Maximum stay is 3 months
Extensions processed more than 14 days before departure are $90 subject to seat availability in the same class/code fare of service. If original class/code fare is not available and a higher airfare is available, fee is $90 plus the difference in airfare. Extension processed 10-14 days before departure extension fee are $140 subject to seat availability in the same class/code fare of service. If original class/code fare is not available and a higher airfare is available, fee is $140 plus the difference in airfare
Cost of an extension once in Israel is $50 subject to seat availability in the same class/code fare of service. If original class/code fare is not available and a higher airfare is available, fee is $50 plus the difference in airfare
Once in Israel contact LOT Polish Airlines for all changes:

Obtain Extension Request Form from trip staff and email to

[email protected]

Phone number in Tel Aviv is 03-795-1550 (Sunday -Thursday 9am – 5pm)
Lufthansa Airlines

Luggage Information
Limited number of extensions permitted per group
Maximum stay is 3 months
Cost of extension prior to departure is $90 subject to availability in the same class/code fare of service.
Cost of an extension once in Israel is $300 and subject to availability in the same class/code fare of service ONLY.
Once in Israel contact Lufthansa for all changes:

Lufthansa Airlines reservations office in Tel Aviv: 03-905-8049
Hours of operation: Sunday – Thursday, 9am – 5pm
SWISS Air

Luggage Information
Limited number of extensions permitted per group
Maximum stay is 3 months
Cost of extension prior to departure is $90 subject to availability in the same class/code fare of service. If the original class/code fare is not available, the difference to the next higher airfare may apply plus fee of $90.
Cost of an extension once in Israel is $300 and subject to availability in the same class/code fare of service ONLY.
Once in Israel contact SWISS for all changes:

SWISS Air reservations office in Tel Aviv: 03-905-8049
Hours of operation: Sunday – Thursday, 9am – 5pm
United Airlines

Luggage Information
Limited number of extensions permitted per group
Maximum stay is 3 months
Cost of extension prior to departure is a minimum of $390 and subject to availability in the same class/code fare of service. If the original class of service is not available and a higher airfare is available the fee is $390 plus the difference in airfare
Cost of an extension once in Israel is $300 subject to seat availability in the same class/code fare of service. If original class/code fare is not available and a higher airfare is available, the fee is $300 plus the difference in to the next class code/fare.
Once in Israel contact United Airlines for all changes:

United Airlines reservations office in Tel Aviv: 1-809-344-363
Hours of operation: Sunday – Thursday: 8:30am – 5:00pm