There's so much to do and see while you're in Israel! Get ready for your upcoming Birthright Israel trip with Israel Outdoors by reading this helpful prep guide below —and start getting excited for the incredible adventure that awaits you!
Taking Flight
WHAT YOU'LL FLY
Birthright Israel makes use of multiple airlines. Some Israel Outdoors flights are on
EL AL Airlines
, and many are non-stop from the listed departure city. Some flights include a change of planes within North America or Europe.
>> Want to extend your trip? Learn more here

DON'T MISS THE TRIP!
Plan the times of your connecting travel conservatively. This may be your one chance, and we (literally) don't want you to miss it!
ARRIVING AT THE AIRPORT
Soon after confirming your trip spot, we'll email your detailed flight information and give you the official "okay." At this point, you can begin making any necessary travel plans to and connecting flights to get yourself to and from the gateway airport. On the day your international flight departs for Israel, you will need to arrive at the terminal at least four (4) hours ahead of the departure time.
Note: We will be conducting group Check-In and Orientation during this time, so it is imperative you arrive 4 hours in advance. In addition to group check-in, the 4 hours will give you ample to time in case of any last-minute adjustments or delays at the airport.
Check-In: At the Check-In area, you will be met by an Israel Outdoors representative (wearing a Bright Blue Israel Outdoors T-Shirt) who will give you specific instructions on how to check in. Do not check in for your flight before meeting with the Israel Outdoors staff.
MISSED/DELAYED FLIGHTS
When making your travel arrangements, consider ground travel to your gateway airport. In our experience, this greatly reduces the chances of missing your flight to Israel. If you are arriving at the gateway airport on a domestic flight, we HIGHLY recommend arriving a day early to reduce the chance of missing your flight to Israel. If you must arrive on the day of departure, allow plenty of extra time.
In the event you are late or delayed on departure day, let us know immediately. We will try to reschedule you on the next available flight, but you will be traveling to Israel without staff, and there are no guarantees that you can be rescheduled successfully.
RETURN TRAVEL TO AMERICA
When scheduling your domestic flight to return home, please plan for at least three (3) hours between our international flight and your connecting flight home. This should give you sufficient time to clear customs and/or border control.
MEALS, MILES, LUGGAGE & SEATING
Any special seating requests must be made at the airport check-in on the day of your departure (early requests are not permitted).
If you noted a special meal request as part of your registration, we will submit it on your behalf to the airline.
Participants will not be able to receive mileage points for the group flight.
Luggage allowances (free of charge):

(1) Checked Bag
(1) carry-on bag
(1) personal items
EXTENDING YOUR TICKET
Want to stay in Israel after your Birthright Trip is over? Brilliant! You may be able to extend your ticket either before you depart or after you arrive in Israel. Extensions prior to departure can only be handled by Gil Travel, Birthright Israel's official travel agency. Check your airline's flight extension policies for specific details.
Tips for planning your extension:
PLAN AHEAD
Your group flight ticket can be extended, but some airlines limit how many tickets may be extended in the group, and availability for date changes can become very limited or even non-existent during peak summer and winter holiday seasons.
KEEP IT SIMPLE
You will be flying on a group ticket, which means you can only change the date of the return. You cannot change the route on the ticket to include another destination (you also won't be allowed to extend your ticket on the front end and meet the group in Israel).
IT'S NOT OVER 'TIL IT'S OVER
While we encourage extensions, you must participate in the entire Israel Outdoors trip until we return to the airport at the end. No exceptions to this Birthright Israel rule.
FORFEITING YOUR RETURN TICKET?
You have the option of forfeiting your return ticket and making your own travel plans home, but you must notify us at least two weeks before departing for Israel to avoid losing your deposit. Otherwise, you can forfeit your return flight once in Israel.
YOU'RE ON YOUR OWN!
If you extend your stay in Israel, you will no longer be under our supervision or responsibility once the Birthright Israel trip is over.
MORE ABOUT FORFEITING YOUR RETURN TICKET
Forfeiting
your return flight is different than
Extending
your return flight. By forfeiting your return ticket, you will be canceling your return flight altogether and will be responsible for arranging your own flight home from Israel. To forfeit the return flight before the trip, email
[email protected]
with the subject "
Return Flight Forfeit
."

GROUP FLIGHT RULES

Here are some special limitations that apply to your group flight:
Your passport must be valid for at least 181 days (6 months + 1 day) beyond your scheduled departure date from the USA. No exceptions!
You must fly with the group from the scheduled gateway airport (you can't meet the group in Israel, even if you are already in Europe).
In general, you may extend your ticket up to 3 months from the date you depart depending on the rules of the airlines we are flying
Some airlines limit the number of tickets that may be extended within the group (see the airline-specific rules for details)
If you plan to extend your ticket, you must do so before the scheduled group return flight departs, or your ticket will be void
You may forfeit your return flight, but you must notify us in advance (otherwise, you will lose your deposit)
You must fly home to the gateway airport from which you departed (you cannot pay extra for a stopover in another city or change your return flight destination)
It is not possible to get frequent flyer miles for your ticket
Passports & Visas
PASSPORT VALIDITY
Make sure you know where your passport is and ensure it is not expired or nearly expired. If your passport is set to expire within six (6) months of your departure from the USA, it must be renewed in advance of the trip. You may be denied boarding on the group flight if your passport expires within six (6) months from your departure date from the USA.
To determine if your passport will still be valid during your travel, use the handy calculator below!
Enter Your Passport Expiration Date:


We estimate your passport will be valid for travel to Israel until . If you depart from the USA after this date, make sure to renew your passport immediately!
VISA RULES
If you travel with an American, Canadian or EU passport, good news —you don't need a visa to enter Israel! If you travel with a passport from another country or have a USA Travel Document (as opposed to a standard passport), you may need a visa. Contact your local Israeli Consulate for details.
Learn more about visa requirements by citizenship here.
If you are flying through Canada and hold a passport from a country other than the USA or Canada, you may need Electronic Travel Authorization (eTA). More information can be found on the Government of Canada website.
It is important to note that any person traveling on a flight from Canada or in transit through Canada without a valid passport or required VISA will not be able to travel and will not have the option of traveling on the next flight departing from Canada. Please be in touch with us regarding questions.
PASSPORT COPIES
You are required to submit a copy of the inside cover page of your passport to our office (i.e. the page with your picture and passport number). If you haven't done so already, upload your passport copy to the last section —Travel, of your Birthright Israel Application. If you have difficulty uploading, you may email it to [email protected] or fax it to (202) 315-3269.
RULES FOR ISRAELI CITIZENS OR CHILDREN OF ISRAELI CITIZENS
If either of your parents is an Israeli citizen, or if you have ever lived in Israel, it is your responsibility to make sure your status with the Israeli Defense Forces is worked out and clear. Moreover, you may still have obligations to the State of Israel that must be resolved prior to your trip, even if you do not have an Israeli passport. These matters must be taken care of before you arrive in Israel.
Note: If you hold an Israeli passport, you must enter Israel with your Israeli passport.
If you do not take care of these matters prior to your trip, you may be obligated to stay in Israel by the State of Israel until resolution. If this applies to you, you will be solely responsible for your own situation and any costs involved. Again, we highly recommend you be extremely cautious about these matters and contact one of the regional Israel consulate offices if you have any questions.

CHECK YOUR PASSPORT!
If your passport expires within six (6) months of your scheduled departure day from the USA, do not delay—renew it NOW. Learn more about the requirements and timelines for renewing your passport at www.travel.state.gov.

PROTECT YOUR PASSPORT
Your passport is an incredibly important document. We recommend making two (2) photocopies of your passport and leaving one with a friend or relative at home. That way you'll be covered in case of emergency or if your documents are lost or stolen.
Getting Insured
PAY ATTENTION TO THE INSURANCE REQUIREMENT
Per Birthright Israel, you are required to come to Israel with your own health insurance policy that is valid in Israel. We are required to record your health insurance provider and policy number as part of the
Application
. You also should have travel insurance for coverage against cancellations, lost luggage, theft and more.
GET LOW-COST HEALTH & TRAVEL INSURANCE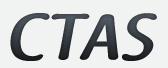 If you are uninsured or your home medical insurance policy does not cover international travel, you will need to obtain other coverage ASAP. An inexpensive and easy way to fulfill this requirement is to purchase travelers insurance through CTAS, which is underwritten by Harel Insurance Company, Israel's largest medical insurer. Get Covered!
WHAT IT COVERS
Medical insurance in Israel with coverage for most pre-existing conditions* included
Insurance in case your baggage is lost, damaged or stolen (up to $800 USD)
Optional cancellation insurance for coverage of domestic flight costs (coverage up to $200 USD; an additional $10 USD add-on fee applies).
You must purchase this add-on if you are flying domestically to the group's departure airport. This coverage applies if you purchase a domestic flight for your Birthright Israel trip and end up missing that domestic flight due to death, illness or injury to you or an immediate family member; or if there is a delay/change to your international Birthright Israel flight that causes you to miss/change your domestic flight. 
Click here for full insurance policy terms.
*Pre-existing conditions are covered by CTAS so long as the condition has been stable for twelve (12) months preceding arrival in Israel and so long as there has been no hospitalization for the condition within the six (6) months preceding your arrival in Israel. Additional exclusions include coverage for the treatment of cancer, AIDS, dialysis, multiple sclerosis, cystic fibrosis and active psychiatric conditions.
WHAT IT COSTS
The CTAS policy costs $60 USD and provides coverage in Israel during the 10-day trip! If you extend your trip in Israel, your insurance policy can be extended for $4.50 USD/day. There is a $10 USD insurance add-on if you need to include the supplemental cancellation insurance.
QUESTIONS?
Have questions about the CTAS policy? See the FAQ's below:
Why do I need travel insurance?
Birthright Israel requires all participants to be covered by their own medical insurance that is valid in Israel. This insurance should include coverage for pre-existing medical conditions and medical emergencies while in Israel. On top of that, it's a good idea to make sure you're also covered for those travel headaches that you think could never happen to you! We're talking about things like lost, damaged, or stolen luggage and delayed or canceled domestic flights. Don't let it ruin your trip! For Summer 2021, Birthright Israel requires that any participant flying domestically purchase the $10 USD domestic flight add-on.
I already have medical insurance in the US. That's enough, right?
Maybe. That can vary from one plan to another. Many plans do not include coverage outside the USA. Even if your provider tells you that you'll be covered in Israel, be very careful…many plans are extremely limited in terms of the international coverage they provide. They certainly won't cover you for lost or stolen property and delayed flights, which CTAS does.
How much does this insurance plan cost?
CTAS insurance is only $60 USD for the entire Birthright Israel trip. That includes both medical and travel insurance. If you're extending your trip in Israel, you can extend the insurance, for only $4.50 USD per day.
If I am extending my trip in Israel, can I also extend my insurance coverage?
Absolutely! When you fill out the CTAS form online, you can indicate your return date from Israel.
I have more questions about CTAS insurance. How can I get answers?
Order your CTAS Insurance at israeltravelinsurance.com

ANOTHER REASON TO GET TRAVEL INSURANCE…
Even if you already have medical insurance that is valid abroad, Birthright Israel requires all travelers to purchase travel insurance, such as the CTAS policy, for the supplemental benefits.
Staying in Touch
GET CONNECTED IN ISRAEL
Staying in touch during the trip is a key part of your experience!
It's important for safety, for staying in touch with friends and family back home, and —let's face it, for posting pictures to your social media accounts so everyone knows how awesome your trip is! Good news: there are easy, convenient and inexpensive options for you to call home and access the internet while you're in Israel.
WHY ORDER A SIM CARD
Plans starting at $36 USD for 30 days (your entire Birthright Israel trip + extension)
Super fast internet! – up to 200 GB of data!
Use your own Smartphone in Israel
Get a virtual US number making you reachable in Israel!
Unlimited talk and text in Israel
Unlimited calling to the USA and Canada!
Get personal Wi-fi Hotspots and Netsticks as well!
Easily extend your phone plan if you're extending your trip
Starting at $36 USD, the SIM card plan includes…
| | |
| --- | --- |
| INTERNET | (6GB-200 GB at 4G) |
| CALLS | Unlimited to USA, Canada, & Israel |
| LOCAL TEXTING | Unlimited |
| SIM CARD | Free! |
HOW IT WORKS
Order in advance. Your assigned phone number will be available in advance, and your actual phone, SIM or internet device can be picked up at no additional charge upon arrival to Israel's Ben Gurion Airport. TIP: Make sure you know the "TL Code" for your trip to sign up for service.
NO FINE PRINT – NO SURPRISES!
No deposit required! (Deposits do apply to add-ons like netsticks and hotspot rentals)
Taxes: All rates shown include the Israeli VAT (17%).
FRIENDS & FAMILY UPDATES
Your loved ones can stay updated during the trip by visiting our trip blog. We'll track your arrival in Israel and send periodic updates during the program. You'll probably also want to use social media to update folks back at home on your travels.
Use the hashtags #IsraelOutdoors, #Birthright and your group number (ex: #Bus111) to share the journey!
KEY PHONE NUMBERS
As your trip approaches, we'll post hotel phone numbers, as well as the cell and office phone numbers for key staff on your Trip Prep page. Calls to our cell phones will be answered 24 hours a day for emergencies only.

MISSED THE ORDERING DEADLINE?
Don't worry (too much)! There will be a few phones and SIMs available in Israel to rent on the spot, however, we highly recommend taking care of this before departure day.
Travel Tips
ACCOMMODATIONS IN ISRAEL
In Israel, you and your fellow travelers will stay in a mix of hotels and kibbutz guest houses. Each room will house three (3) people and will be single-gender only; you will be allowed to choose your own roommates, although sometimes your trip leaders may choose for you. Of course, everyone gets their own bed and each room has a bathroom with a shower. Exact accommodations will be posted as part of your full itinerary approximately 3—4 weeks prior to departure.
MONEY MATTERS
SPENDING MONEY IN ISRAEL
While this is a free trip, you'll still want to bring some money! Two meals/day are included, so you should have money for lunch. You may occasionally want to buy bottled water (although tap water is safe), snacks, drinks, souvenirs, etc. We recommend you bring $200-$250 USD ($270 – $335 CAD).
ACCESSING THE LOCAL CURRENCY
Israel uses the shekel as its currency, and each shekel is worth about 25—30 American cents. If you are bringing dollars to Israel, a currency exchange representative will meet the group as we board the bus at the airport and exchange a minimum of $100 USD / $130 CAD. The exchange rate provided by this representative is better than what is available inside the airport —and much faster!
You should also bring a debit or credit card to Israel; cards with a Visa or Mastercard logo work throughout Israel. If your ATM card is not part of Visa/Mastercard, you should check with your bank to make sure it will work in Israel. Finally, notify your bank or credit card company (in advance) about your travel plans to avoid the potential suspension of your account due to irregular activity.
TIPPING
In Israel, it is customary to tip both the tour guide and the bus driver. The program is jam-packed, and you will soon see that the guide and driver work around the clock to ensure the success of your experience.
Our advice is that $100 USD / $130 CAD in total is an appropriate gratuity for 10-day trips and $70 USD / $90 CAD for 7 or 8-day trips. It is not customary to tip your North American staff or the Israeli guards.
ELECTRICAL CURRENT
If you plan to bring small electrical appliances to Israel, keep in mind Israel uses a 220-volt electrical current, and the outlet types are different as well (two circular prongs). In order to avoid "frying" any electrical items, bring a voltage converter (note: this is already built into most laptop computers). You will also need a simple adapter to plug your items into the wall.
DIETARY CONSIDERATIONS
All group meals, including meals on the plane, are kosher (as certified under the supervision of the Chief Rabbinate of Israel). You will typically be purchasing one (1) meal per day (usually a light lunch), and you are free to eat whatever you choose. People with special dietary situations (i.e. lactose intolerance, vegetarian, etc.) should contact us in advance to make proper arrangements for the flight and during the program itself.
MEDICATION & CONTACT LENSES
If you take medication, we recommend you bring enough to last the entire time you expect to be in Israel. We also recommend you pack your medication as part of your carry-on luggage in case your checked luggage is delayed. If you have a notable medical condition, please inform us in advance —remember this is all for your safety (note: all medical records are kept confidential).
WATER
Israeli tap water is perfectly safe to drink. If you prefer bottled water, it is widely available and is inexpensive. We recommend buying a bottle of water when you arrive and refilling it with tap water for the rest of the program.
PERSONAL PROPERTY
The trip is only 7-10 days, and we are constantly on the move. We recommend leaving expensive electronics at home. Whatever you bring, your personal property is exclusively your responsibility at all times. Although theft is not common in Israel, it does happen.
FREE TIME AND REST
Our program is jam-packed with touring and you will find that 7-10 days is a very short time to be in Israel. There will certainly be some downtime on the trip, and we suggest you use that time to relax and re-energize. If you would like to visit with friends or family members while you are in Israel, your best option is to extend your ticket and meet up after the program. If you can only meet during the program, the best time for visiting with family is on Saturday afternoon, which is typically a relaxed time during the trip. Keep in mind that Birthright Israel rules do not allow for leaving the group under any circumstances.
SHABBAT
Shabbat is the day of rest, starting on Friday at sundown through twilight on Saturday. During the trip, there will be a public observance of Shabbat. Nothing in the program will force or encourage participants to violate the rules of Shabbat (or any other Jewish holidays that fall within the trip). How you choose to observe Shabbat is totally up to you. Keep in mind there will be participants on your trip of all Jewish backgrounds, and we only ask that each person be respectful of everyone else's individual choices.
PACKING TIPS
Keep Your Feet Happy!
We cannot stress this enough: bring comfortable, light-weight walking shoes! On group hikes and nature walks, you'll be required to wear closed-toed shoes (no Crocs). You do not need to purchase special hiking boots, but participants have found rugged outdoor shoes (like Merrells or trail running shoes with tough soles) to be very useful. We do a lot of walking on our trips, and when your feet are happy, YOU are happy.
Most of our trips include water activities. We recommend bringing an extra pair of shoes that can get wet and stay on your feet while you are being active. Adventure sandals with supportive straps (such as Chacos, Keens or Tevas) are perfect for this —you'll be glad you have them when going into the Dead Sea, rafting, and during water hikes!
MODESTY AT THE WESTERN WALL
Israel is a casual country when it comes to dress. However, we will be visiting some religious sites such as the Western Wall where "modest" clothing is appropriate. On these days, women should wear clothing that covers their shoulders and knees. We suggest bringing a scarf or cardigan to throw over your shoulders, and a skirt that can be easily pulled over shorts for a more "modest" look. Pants or capris are also acceptable. Men should have their shoulders covered on the days where religious sites are on the itinerary.
SHABBAT ATTIRE
On Friday night, the pace of the trip slows down as we transition to celebrate Shabbat. To create a special atmosphere, we celebrate Shabbat with a fancier dinner. We recommend bringing something a bit nicer for Shabbat. A good rule of thumb is to bring something "a step up" from what you wear on a daily basis. Low-cut, strapless, and mini clothing should be avoided. A polo or buttoned-down shirt with khakis or nice jeans is appropriate for men.
STAYING HYDRATED
The sun is much stronger in Israel. Carrying a water bottle is mandatory, as your body will require much more frequent hydration than you are probably used to —between 2-4 liters of water per day. Alumni have found CamelBaks or other hydration pouches to be very helpful for both carrying water and personal belongings when on the go. Israelis often recycle their plastic store-bought bottles of water by refilling them from the tap (which is safe to drink!). If you don't have a water bottle or CamelBak, we will be making plenty of stops where you may purchase water.
LUGGAGE – SUITCASES
You will be responsible for carrying your luggage to the airport and between the bus and hotels, so pack your belongings in something you are comfortable carrying! We recommend a rolling duffel bag with wheels: big enough to contain all your clothes for 10 days, but not too big that you go over the size and weight limits for your flight (generally 50 lbs).
LUGGAGE – DAY PACKS
We recommend bringing a small daypack or backpack to carry around your daily essentials when touring: wallet, water bottle, camera, hat and extra layers (depending on the season). This bag can double as your carry-on for your flight.
Summer Packing List
Short sleeve shirts and shorts (or pants)
1 sweatshirt and/or sweatpants (the desert gets cold at night!)
Shabbat/modest clothing
Underwear & socks
Pajamas
2 bathing suits
1 towel
1 hat for hikes
Adventure water shoes
Comfortable walking shoes
Toiletries
Sunscreen
Sunglasses
Flashlight
Alarm clock
Camera
Power adapters/converters for electronics
Medication (if prescribed), *must place in carry on luggage, not checked bag

Winter Packing List
A combination of short & long sleeve shirts and pants
1 sweatshirt & sweatpants
1 warm coat (e.g., fleece jacket)
Raincoat
Shabbat/modest clothing
Underwear & socks
Pajamas
1 bathing suit
1 towel
1 hat for hikes
Adventure water shoes
Comfortable walking shoes
Toiletries
Sunscreen
Flashlight
Alarm clock
Camera
Power adapters/converters for electronics
Medication (if prescribed), *must place in carry on luggage, not checked bag

Optional Items
Journal
Frisbee, hacky sack, etc.
Guitar
Hand sanitizer
Over the counter meds (Tylenol, Dayquill, band-aids, etc.)
Snacks (granola bars, trail mix, etc. – especially if you are a picky eater!)


THE DIRTY TRUTH
You will not have access to laundry facilities while you're in Israel, and this is a very active trip; we suggest you plan and pack accordingly.

FUN IN THE (BLAZIN') SUN
You may find the sun is Israel is hotter and stronger than expected; Israelis are extremely conscientious about protecting themselves from rays and we suggest you follow their lead! You'll want to wear a hat and sunscreen at all times when outdoors and you may even opt for lightweight long sleeves and pants if you're especially prone to burning.
Rules to Remember
CANCELLATION DEADLINES
Once you have accepted your trip spot and we have officially assigned your ticket, you will forfeit your deposit if you cancel within 65 days of departure.
Cancellation deadlines are based on your departure date. To determine the date of your cancellation deadline, use our handy calculator below at israeloutdoors.com/deposit.
Be nice. Even if you cancel after the deadline, please let us know ASAP, as there are many people on the wait list who would love to go to Israel in your place!
ELIGIBILITY RULES
The eligibility rules for this program are serious. Even if you have already been interviewed, we still rely on your personal integrity to ensure you are eligible. If you have any concerns regarding your eligibility or if you are confused about the rules, give us a call at (202) 537-0006 or send a quick email to [email protected] and we will clear it up. Trust us, it's better to resolve any such issues before you arrive in Israel.
CODE OF CONDUCT
The following are some very basic conduct and behavior rules which participants must abide by on Birthright Israel trips with Israel Outdoors. These rules are for your own safety and include:
No illegal drugs of any kind
No drunkenness or excessive alcohol consumption
On departure day at the airport, you'll need to sign the Birthright Israel Alcohol Policy
No separating from the group except during times designated by staff
No opting out of group activities/programming
Always treat your fellow travelers and staff with respect and dignity
Failure to abide by any of the core conduct rules listed above may result in your removal from the program.

DEPOSIT REFUND
If you do not get placed on a trip or you do not accept a trip offer, you may request your deposit be refunded at any time. If you do participate in a trip, once you complete the program in full, you will receive an email from Birthright Israel to activate the deposit refund or to donate some or all of the deposit. If you request a refund, you'll receive your refund on the same card used to place the deposit.
Note: You will only have 30 days after the end of your trip to follow the instructions in the post-trip email to request the deposit be refunded. After that, Birthright Israel will assume you have decided that your deposit should be used to benefit future participants in our various programs.
Post-Trip Options
THE JOURNEY GOES ON
For extension ideas, suggestions, and information, check out our Israel City Guide
---

SUBSIDIZED FOLLOW-ON EXPERIENCES IN ISRAEL
Israel Outdoors NEXT provides opportunities for young Jewish adults of all backgrounds to do extraordinary things. This is your chance to reflect on who you are and what you want to become – to live outside of your comfort zone, and to learn and grow as a person in a new culture. And if you need extra encouragement, all NEXT opportunities are generously subsidized by Masa Israel and other partners.
---
---
When you click on the SAVE YOUR SPOT button above, you'll be taken to the Birthright Israel website. From there, you can complete your online registration and get ready for this once-in-a-lifetime experience with Israel Outdoors!